Shamelessly boastful quotes and testimonials referencing Remo and/or his work over many years.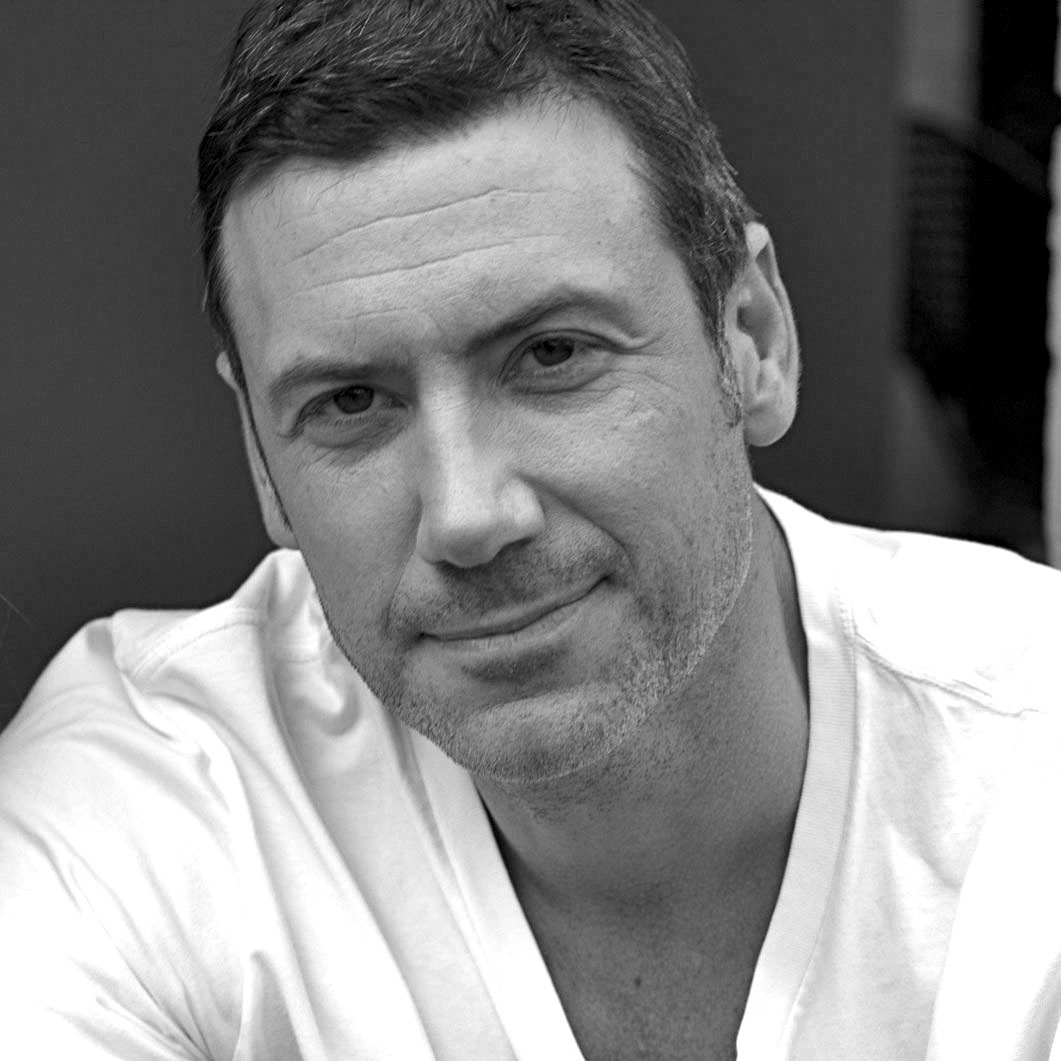 "Remo and I have worked together for over 20 years, and I am fortunate to have been able to call on his talents as a creative strategist to work on a really wide range of projects, including at the Australian Agricultural Company, the Greater Sydney Partnership and the South Sydney Rugby League Football Club. His ability to think, cut through and communicate, often with the aid of a simple diagram or graphic, is unique. His style is unassuming, his presence is always refreshing, his signature deliverable is clarity."
Peter Holmes à Court
Writer, Entrepreneur & Humanitarian
"Remo is a fearless changemaker. He inspires us with tales of building community, and the empowerment that comes from joyful engagement and persistence. This is a book [General Thinker, 2014] for dreamers, thinkers and doers."
Chris Anderson, Curator & Head
TED Conferences, LLC
"There is no other 'connector' I know who joins dots, people & ideas together quite as artfully as Remo."
Bem Le Hunte
Course Director, Bachelor of Creative Intelligence and Innovation (BCII), Faculty of Transdisciplinary Innovation, University of Technology Sydney (UTS)
"There is no one on earth like Remo. A visionary. A lover of life. A champion of possibility and ideas and design. Humor and humanism hand in hand."
Maira Kalman, Author, Artist & Designer
"I've been lucky enough to attend TEDxSydney over many years at three different venues. Remo and his team have developed the annual apex event into the world's leading TEDx by curating a program that not only attracts global audiences via streaming and video but also—more importantly—captivates those (like me) physically present. Despite the scale and complexity of the event, Remo has been able to retain inimitable intimacy, innovation and impact. No wonder he remains a Sydney icon!"
Darren Challis, Managing Director
Challis & Company
"Remo is a bloke who has good ideas and makes them happen. A book by Remo is like everything else Remo: stylish, thoughtful and distinctive."
Julian Morrow, The Chaser
"The only word for this book [General Thinker, 2014] is generous. A play by play, a tour of one man's journey, a travelogue of what it is to live an interesting life."
Seth Godin, Author & Blogger
"Remo and I met at TED4 in Kobe in 1993, and have stayed in touch. He uses my typefaces as the visual voice for many of his businesses. So he clearly has good taste in design."
Erik Spiekermann, Typographer & Designer
This book [General Thinker, 2014] makes me feel better. It's about ideas, growth, love, business, Bondi, eternity, self-belief and getting away with it. The world needs more Remos. I shall recommend people take one RemoGram a day, for slow but gradual improvement.
Jill Dupleix, Food Writer
"About time! General Thinker is the one book I'll be giving my family and friends this year, a book full of happiness, inspiration and joy. A book for Dreamers and Doers. For Sinners and Saints."
Kevin Roberts, Worldwide CEO
Saatchi & Saatchi, 1997 to 2016
"Remo is the trifecta of cool, the embodiment of a true pioneer, and the best person imaginable to pave the way for others looking to give self publishing a go."
Eileen Gittins, Founder & CEO
Blurb, Inc.
[Blurb was the underwriter for General Thinker, 2014]
"Thinking and ideas are at the essence of Remo Giuffré. He bubbles over with fresh insight and understanding - and is loved and treasured everywhere as a result."
Mark Scott, Managing Director, 2006 to 2016
Australian Broadcasting Corporation
"I know and love Remo from the early years of TED. In this book [General Thinker, 2014] he captures, in his idiosyncratic, mercantile way, the spirit of his interesting work and life. He lights up creative conversation by his very presence."
Richard Saul Wurman, Information Architect, Designer & Founder of TED
"Remo is the most un-normal normal guy I know."
Stefan Sagmeister, Designer
"Great living cities are like coral reefs. There are nooks and crannies everywhere, and the real life tends to be found within those spaces. General Thinking [proposed city hub, 2016] will provide locals & visitors alike with a valuable platform. And I LOVE the name, General Thinking. The name is brilliant. Very Remo. Very Oxford Street. Very mix-of-intellectual-and-commercial. The honest and interesting end of the mercantile. It's good."
Elizabeth Farrelly, Urbanist & Consultant
"When I interview TEDx organisers from all over the world and I say: "OK, if I had a magical red carpet, and I could fly you to any TEDx in the world, where are we going?" 9 times out of 10 the answer is Sydney. From all over the world, they want to go to TEDxSydney … Everybody looks to that event as the gold standard of what they are trying to do."
Mark Sylvester, Executive Producer
TEDxSantaBarbara &
Hacking the Red Circle Podcast
Relevant September 2017 Episode HERE
"REMO is a retail outlet that is widely regarded as one of the most innovative in the world. It's the hippest store around, where the functional, the fantastical, the trivial, and the socially historical vie for (very groovy) shelf space. It is a retail venture being hailed by jaded shoppers at home and abroad."
Patty Huntington, "The Corner Store"
HQ Magazine, 1991
"It was probably inevitable that REMO won. Any person who has one of the REMO catalogues won't even lend it to you. The one that was first submitted to the ACA office vanished. The judges couldn't stop reading it. You had to pry it away from them."
Stuart Gibb-Cumming, Chairman of Judges, Australian Catalogue Awards (1991)
"Remo Giuffré is, in my opinion, and in the broadly accepted opinion of others in my field, one of the foremost talents in the world as an innovative retailer, creative director and brand builder. His ability is internationally recognised and truly unsurpassed."
John Peterman, Founder, Chairman & CEO
The J. Peterman Company (1998)
"The REMO General Store was hugely influential and completely revolutionary; a shop not just for one product, but for all the things he was interested in. Remo's strength is his great blue-sky vision; and the other remarkable thing about Remo is his tenacity. He's made of peculiar mettle in that regard."
Dare Jennings, Founder MAMBO & Deus Ex Machina
The Weekend Australian, February 2008
"REMO is the Einstein of Stores. It's a museum of everyday things, a shrine to normal life, an anthology of the ordinary and archetypal, but specially curated and sorted alphabetically, or by colour, price and theme."
Tucker Viemeister, Designer
PAPER Magazine, July 2005
"He's got the best store in the world [REMO General Store, 1988 to 1996]. By far. His are ventures that screw up preconceived notions about what a store should be, or what a catalog should be. They are being watched very carefully by all the retail and catalog giants around the world. His reputation precedes him. People are very much aware of him here in New York. I mean, big people are very much aware of what he's doing. A New York REMO would blow everyone out of the water."
Tibor Kalman, NY Designer (1949 to 1999)
Quoted in Australian HQ magazine (1991)
"A talented creative director and retail pioneer, Remo's work in Australia caught the attention of key design and business players around the globe. He built an exciting and innovative retail/mail order operation and displays creativity, wit and business smarts in everything he does. Remo is a world class talent with a unique and compelling creative vision."
Jane Metcalfe, Co-Founder
WIRED Magazine & WIRED Ventures, Inc. (1998)
"Truly the Best, No. 1: REMO. No ball game here. Even though I'm a US chauvinist, top honours go to an Australian catalog that many Americans have never had the exhilarating pleasure of seeing. REMO's copy makes all other catalogs seem amateurish. It's so good, it's a cover-to-cover "read." REMO is so good, in fact, it's hard to describe. I have never before encountered a catalog in which the blend of marketing and wordsmith mastery has been so perfect."
Herschell Gordon-Lewis, 1926 to 2016
"The best and the worst of 1992"
US Catalog Age (1993)
"Remo Giuffré has always had a natural affinity for his customers and a passion for the new. It's not surprising that REMO is now an online store with a large community of Inspirational C0nsumers in all parts of the world. Remo demonstrates how to create Lovemarks networks, and keep them entertained, in touch and inspired."
Kevin Roberts, Author, The Lovemarks Effect: Winning in the Consumer Revolution (2006)